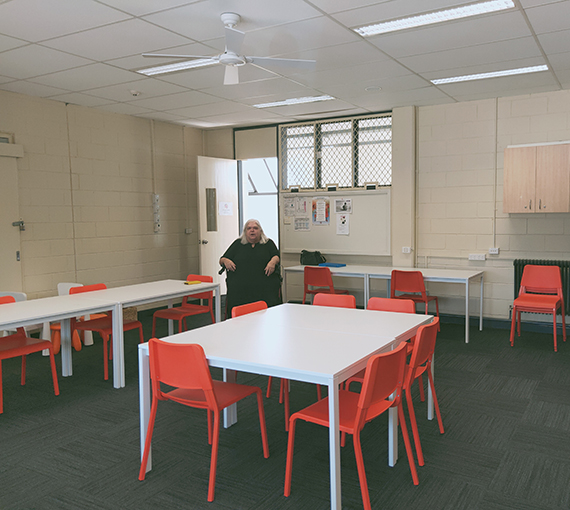 Tjillari Justice provides a range of services to public and private sector organisations as well as support for individual families, including:
Workshops
At Tjillari, we customise and design learning solutions for Government Departments and private business to assist them to develop staff capacity to work with the Indigenous community. These tailored and individually designed training packages help to develop culturally safe and supportive environments for Indigenous staff.
Our core programs include
Recruitment and Retention of Indigenous staff
Mentoring and Supporting Indigenous staff (for HR, managers and staff)
Consultation and Engagement with Indigenous community
Working Across Cultures
We can design an organisation-specific training package to address your needs, goals and objectives.
Family Support
We offer a range of tailored family support and advocacy services to those families with a loved one involved in the criminal justice system in the ACT.
This service is run by volunteers and is looking for funding to assist us to provide intensive case management support to these families.
Community Capacity Building Workshops
We offer workshops for parents, grandparents and children to help them cope when a family member is incarcerated. With 80 percent of children who have an incarcerated parent going on to become juvenile offenders, and at least 85 per cent of those juvenile offenders going on to become adult offenders; early intervention and building capacity in families before children find themselves in trouble or in care is vital.
Facility Hire
Contact us to find out more about hiring our training rooms.
We need your support
As a not-for-profit organisation, we are dependent on self-generated funding and the generous financial support of others. Because our workshops are offered to people who generally fall into low income brackets and people who are often experiencing financial stress due to a parent or family member's incarceration, we do all we can to minimise registration costs for participants. We greatly appreciate assistance in the form of grants, philanthropic donations, investment, in-kind donations, discounts on services and sponsorships.
How you can help
Donations - If you or your business, organisation or community group would like to contribute to better outcomes for children experiencing these challenges, please let us know. We would be delighted to discuss our programs with you in detail and find a way forward together.
Volunteer - If you have a commitment to creating change and have time to spare, we welcome volunteers to support our work.
Contact us to find out more.